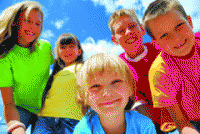 The martial arts are made of ancient principles,
combined with modern applications. Even in a modern world, where many martial
arts systems have become eclectic and where words like "Mixed Martial Arts" have
become synonymous with what the martial arts represents, there are age-old
philosophies that still ring true today.
Ten Philosophies of Greatness
1. Always be open minded - Be ready to learn from any experience.
2. Always work hard to achieve greatness - Never settle for mediocrity.
3. Never expect - Always strive to deserve. Never assume that you are owed results.
4. If it it too easy, it may not be worth it - Don't look for the easy way to your goals, hard work pays off in the end.
5. Don't compare, everyone is different - Don't try to do what the person next to you is doing. You are your own person; you should work on you and you only
6. Be patient - Don't sweat the small stuff. Put everything in perspective
7. Be compassionate - Realize that everyone has agendas. Try to put yourself in others' shoes.
8. Be loving - Treat others as you would treat your family. We tend to be more patient with people we know rather than perfect strangers.
9. Be strong - Don't shy away from hard work or tasks that are difficult. Strengthen your spirit, body and mind.
10. Be healthy - Treat your body as your temple. ''Everything in moderation'' and always be careful about what you eat and drink and how much you rest.